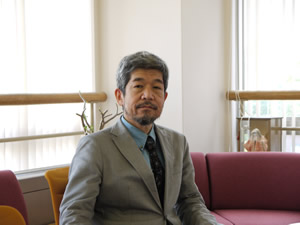 As its name stands, JICFuS (The Joint Institute for Computational Fundamental Science) is a joint research institute, established in February 2009 by the cooperation of three leading institutions in computational fundamental sciences using supercomputers — the Center for Computational Sciences (CCS) of the University of Tsukuba, the High Energy Accelerator Research Organization (KEK), and the National Astronomical Observatory of Japan (NAOJ). In December 2014, the total number of member institutions increases to eight, as five more institutions participated. JICFuS is now recognized as a leading organization in computational science for the fields of particle physics, nuclear physics and astrophysics, producing various scientific findings while supporting basic activities in computational sciences to promote this field.
In the five years till March 2016, JICFuS has been playing an essential role as a main organization responsible for the project, HPCI SPIRE Field 5 "The Origin of Matter and the Universe." Using the supercomputer K, we have obtained many interesting research results including the precise determination of quark masses, remarkable advances in nuclear structure calculations, understanding the amplification mechanism of magnetic fields in binary neutron star mergers, and a large scale numerical simulations for the gravitational evolution of dark matters. We have also developed a new framework to efficiently manage various computer resources, form personal networks among peoples in different disciplinary backgrounds, and encourage young researcher to attack new research topics important in future, while delivering major results in computational sciences to the general public through strategic public relations activities.
Priority Issue 9 to be Tackled by Using the Post-K Computer—"Elucidation of the Fundamental Laws and Evolution of the Universe" will begin its main activities from April 2016, carrying over existing researches and developments in HPCI SPIRE Field 5, and bringing new research projects as well. At the same time, JICFuS will continue to keep and improve the framework developed in past years to promote computational fundamental sciences.
I believe that JICFuS must support the following kinds of activities to accelerate progresses in fundamental computational sciences. First, we must further develop collaborations among particle physics, nuclear physics and astrophysics, established through the HPCI SPIRE activities. The level of mutual understanding among different fields and some cooperation in researches has grown considerably compared to the time before JICFuS started, but interdisciplinary collaborations and integrated activities such as joint researches and writing papers together are still limited. Furthermore, one of the next important activities for JICFuS will be to expand the scope of collaborations to those who employ common methodologies and have similar interests such as solid-state physicists and material scientists. We will realize these by actively planning large and appealing projects.
JICFuS also has an important role to play in proposing what will come after the post-K computer. We would like to contribute to this mission of computational sciences in Japan, based on our experiences about the co-design with computer scientists we have carried out so far through JICFuS.
Sinya Aoki
Director, Joint Institute for Computational Fundamental Science
April 2016